At Balance InSytle, we care about the integrity and security of our client's personal information above all else, but we're also in the business of saving our clients time AND money.  Today we'd like to introduce you to an amazing company located here in Ottawa called Grade A.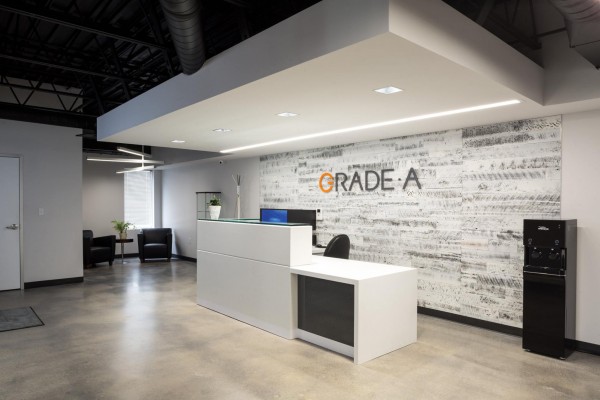 They're a group of innovative individuals that understand your big picture goals and use their expertise with technology to help you achieve them.
I'm sure you heard about the University of Calgary's recent announced that they paid $20,000 to hackers after a "ransomware" attack left them locked out of their own computer network. Cyber attacks are nothing new, but ransomware is the latest low risk/high reward activity criminals are now using to make money hand-over- fist.
It is estimated that cyber-criminals have collected $209 million in the first three months of 2016. At this rate, ransomware is on pace to be a $1 billion a year crime this year. It's on the rise in Canada and every business is a potential target. How can you protect your business from becoming a ransomware victim? Protection and awareness are key so we invited our friends over at Grade A to talk to us a little bit about ransomware. What is it is, what you can do, and how you can stay safe while still being connected.
If you have virus protection, how are you still getting infected?
The scariest part of ransomware is that it isn't really one virus, but a wide variety of viruses that do the same sort of thing. Cryptowall is just one example of the ransomware family. Crypto holds your files hostage and the people behind it are making significant amounts of money allowing them to, in turn, actively fund development teams of programmers. These teams then develop and introduce new strands and variations of the virus to keep it undetectable. These are not resources or motivations previous virus programmers had. While anti-virus software and companies will detect and block known versions of the virus, the newer strands are being introduced at such a fast pace that many will not be detected by anti-virus programs.
In short, viruses are changing frequently and anti-virus programs have not found a way to detect new variations fast enough.
What alternative protection do you have?
Many organizations have introduced company-wide security policies and anti-virus software. Here at Grade A, we use a top-of- the line program called Webroot that we provide to all our clients. We would also suggest having gateway anti-virus on deployed firewalls. In addition, all hosted email should always be scanned and filtered by a spam filter, such as Barracuda.
How could outsourcing your IT support and services could save your business from disaster?
Even if a strand of the virus manages to sneak past security devices, we have an excellent team on our Service Desk who have completed a script that can be deployed to our client's servers. This will effectively detect when server files are being encrypted, react by notifying us, and cut off the infected computer from the network to prevent any further infection. While the script wouldn't prevent the infection, it will very quickly minimize the harm. Once we wipe and reload all infected machines, we can restore files from are most recent backups and have our clients up and running again ASAP.
Feeling vulnerable?
We don't blame you. If this resonated at all with you, we suggest reaching out to  Grade A directly to learn more about how they can protect your data, your staff, and, ultimately, your business' legacy.