We at Balance InStyle have been revolutionizing the way that busy people manage their lives for the past 9 years. Our high touch service allow our clients the freedom to do what they do best while we take care of the rest.
Meet Jill: Jill has been a Concierge with Balance InStyle for the past 6 years. She's a married mom of 2 energetic little beings. Her secret to being the best Concierge: "It's really a Balance of being able to humbly serve at the highest level yet put yourself in the shoes of our clients so we can ensure that expectations are not only met, but exceeded"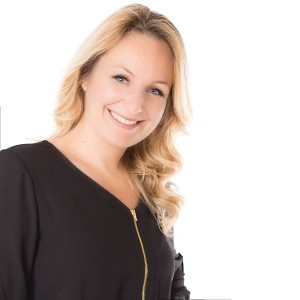 Her day generally starts off with a bang as a flurry of text messages and emails that come in overnight from her regular clients.
On the Agenda: Book travel, order custom front and side doors ( book time to meet the trade to measure and quote ) order outdoor patio furniture ( custom, so download design idea from client and source who can design it, build it and make THIS YEAR! ) book interior car clean ( arrange for pick up mid week ) Dash out to do 2 home checks ( summer is busy for this with our clients vacationing ). Head back to the office,  find summer camps for 3 siblings, varied ages, at the same drop off spot ( nearly impossible but success! ). Chase vendors for quotes, put together proposed menus for surprise 40th birthday party. Write vows for upcoming weekend wedding and squeeze in a trip to Canada Customs to clear a package for a client.
Maybe you have a laundry list of things that you would LOVE to outsource so you can get ahead! Outsourcing or asking for help isn't a sign of weakness nor does it imply that you are lazy  – in fact it's quite the opposite. Smart entrepreneurs realize that they don't have to do it all themselves.
When you work, have a family or other commitments life is jam-packed and it's really important that you're spending time on the things you want, rather than menial yet necessary tasks that need to get done.
Hiring a Concierge is a fantastic way to make more time for the stuff that counts.
There are increased demands at work and at home, and yet the amount of time we all have remains unchanged. In order to get more done in the same bandwidth of time, people need an extra set of hands and that's what we love most about our job! Instant gratification! We're like the pizza guy arriving at 3 am – People are always happy to see us!
We're often are asked: What's the strangest request you've ever had?
We get so many requests, nothing seems bizarre to us anymore. And the fact that it's something different every single day is part we love the most!
This request was fun … a custom 12 room mansion for birds! Who knew?! That was until we had to put it together! 🙂


If you find yourself wearing too many hats a Concierge might be able to assist! Quick Stat: 85% of business owners fill 3 or more roles regularly and 55% of small business owners fill at least 5 different employee roles! No way to get ahead! Delegate to Excelerate!
Until next time!