Mother's Day is one of the most special days of the year and sometimes, knowing what to get Mom can be next to impossible. The mug that said "#1 Mom" back in elementary school, just won't cut it anymore now that you're all grown up.  You want to get a thoughtful gift your mom will be thrilled to unwrap — something that actually reflects her interests and everyday needs.
This year Mother's Day falls on Sunday, May 8th. If you've always stressed about how you're going to spoil her, we put together some recommendations of the best gift ideas any mom would love.
From a day of pampering to bling that matches her busy life to a gourmet meal subscription and home delivery that she can use wherever she's short on time finding the gift that is just right for her interests is about to get a whole lot easier.
Chef's Plate Gourmet Food Delivery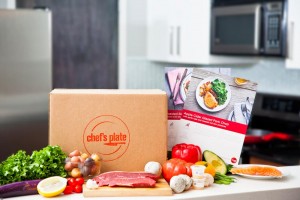 Our first suggestion is the PERFECT gift idea for the busy mom in your life who is also a Foodie. For only $65.70 taxes included per week, you can now ship mom a two per person meal three times a week from Chef's Plate. Everything is a pre-portions, all ingredients in the exact quantities she needs to make a complete meal. They deliver everything from the first pinch of spice, to the last garnish of herbs! If you use this code you will receive $33 off your order.  Here's how it works:
Each week they release 6 new recipes which include a variety of healthy meat, seafood and vegetarian options;
Their recipes are designed by Executive Chef Jason Rosso and take 30 minutes or less from box to table;
Deliveries occur every Monday or Tuesday, depending on your area. If Mondays or Tuesdays are no good they also deliver on Thursdays or Fridays (depending on your area);
Most customers will receive their box by 6 PM. Don't worry if you're not home — your ingredients will stay fresh in your refrigerated box for up to 12 hours after the expected delivery time;

 Once they're in the fridge, your meals will stay fresh for 4-5 days.

All of their boxes are made from 100% recycled materials and are fully recyclable.
The reason we LOVE this idea so much is that it makes cooking fun again. There's no need to have mom dash out to the grocery store for that one missing ingredient anymore.  Sounds like magic, right? We think she will think so too.
SAAB Salon & Spa Gift Certificate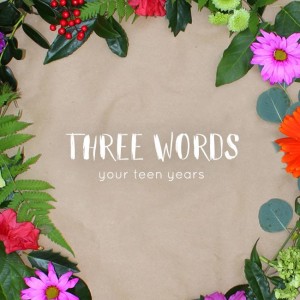 Isn't this so true? There's a good chance that you put your mom through some stellar moments of teenage angst and phases of self-discovery growing up. Now it's time to say "sorry" properly.
For 25 years, Frank Saab and his team at Saab Salon Spa have been recognized as Ottawa's premier spot for exceptional hair design, transformative skin care, sublime spa treatments, and extraordinary customer care. Basically, if you want Mom to feel pampered, showered with affection and bliss, this is the gift for her. We can't say enough about the folks at Saab. It is not your typical clinical spa. It's like coming home. Seriously.
Right now if you spend $100 on Mom, Saab will throw in another $25 for her to use towards more services or product. No need to leave your smartphone or desk for this one either. Click, Buy, Done! Here's the offer.
The Mindfulness Coloring Book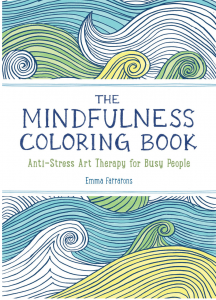 Adult colouring books are all the rage these days. In today's busy world, finding a moment of peace and calm can be a challenge even for Supermom. Mindful coloring is a simple yet powerful practice that combines the proven, time-honored tradition of thoughtful meditation. Created by illustrator Emma Farrarons, The Mindfulness Coloring Book boasts over 70 intricate patterns to help mom color her way to calm. Unlike most adult coloring alternatives, this one is pocket sized — so mom'll be able to slip it into her pocket or purse for on-the-move tranquility. Available at Indigo for $14.95 or $12.17 if you buy it online.
Adopt An Olive Oil Tree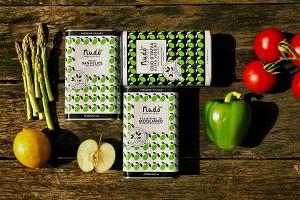 We love this idea and we think mom will too! Now you can adopt an olive oil tree and have the fruits of her tree literally shipped right to her door between one and four times a year depending on the package you choose.
Imagine mom dunking a piece of bread into a little pot of indecently delicious olive oil and realizing that olive oil is hers. Made from olives carefully hand-picked from her very own tree in her very own corner of an olive grove nestling on the hills of the Appenines in central Italy.
Nudo is offering the chance to 'adopt' one of their estate olive trees and to receive all that it produces. This really is a unique gift and one that will surely have your mom sharing stories of the dishes that were inspired because of that tree.
Jewelry of the month club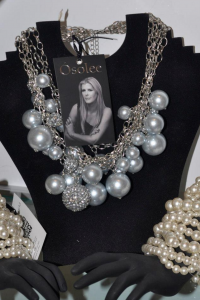 This is a great gift, especially with all the new trends popping up. Now you can keep mom InStyle for only $55/mth by joining Osolee Jewelry of the Month Club – ( 6 mths or 12 mths options available ).
Lee-Ann Lacroix seen above is the owner and curator of osolee.ca will. She will do the styling, sourcing and shipping all for $55.00. Every month is like Mother's Day all over again when her new piece(s) arrive at her door. Remember: accessories are the quickest way to update your wardrobe and a great way to treat your mom to something FABULOUS every month. For more information please visit their Facebook Page.
Happy Shopping for Mom. OH! and just because you go all out on Mother's Day doesn't mean you get a pass on the other 364 days of the year. Remember, she did carry you for 9 months. 🙂
Happy Mother's Day! xx